THE STORY OF THE DEAD CATTLE
In 1895 the first owner, called Carlòt, who gave the farm its name, had the problem that for some reason his cattle died away one after the other. The strange thing was that in the whole area only his cattle was effected by this mysterious disease.
A wayfarer passing by told him that it must be a curse and that he could only break the evil spell by building a shrine in honor of Our Lady, then bury the cows over a 100 meters away from the farm building and plant a tree with a purifying function: the willow. No sooner said then done and the disease vanished.
The Marian shrine is still part of the farm and the willow trees grow nearby, supplying the willow branches for binding the vine shoots.
THE PIEDMONTESE HAZELNUT PGI
Another typical fruit of the Piedmont region is the hazelnut which finds here its best expression in the variety Tonda Gentile Trilobata, known as the best in the world and cultivated by Claudio near the vineyards.
The hazel shrubs are planted where the exposition is not advantageous for the grapevine, usually facing north.
Why the hazelnut? Because the toasted hazelnut has always been an ideal companion of a glass of Moscato.
WILLOW BRANCHES AND REED
Claudio does not use plastics in the vineyards but natural materials with zero environmental impact, just as his grandfather did 80 years ago.
Each year in winter he cuts the young willow branches and gathers several faggots which he brings into the cellar as the one year old branches are resistant and flexible and can be used as strings. Among other purposes, they are used to fix the fruiting cane of the vine.
The reed is peeled in August and sun dried for the next year. When necessary, it will be softened in water and used in the vineyards as support of the plant.
Everything is done as it was once upon a time, in a period when plastics was virtually unknown.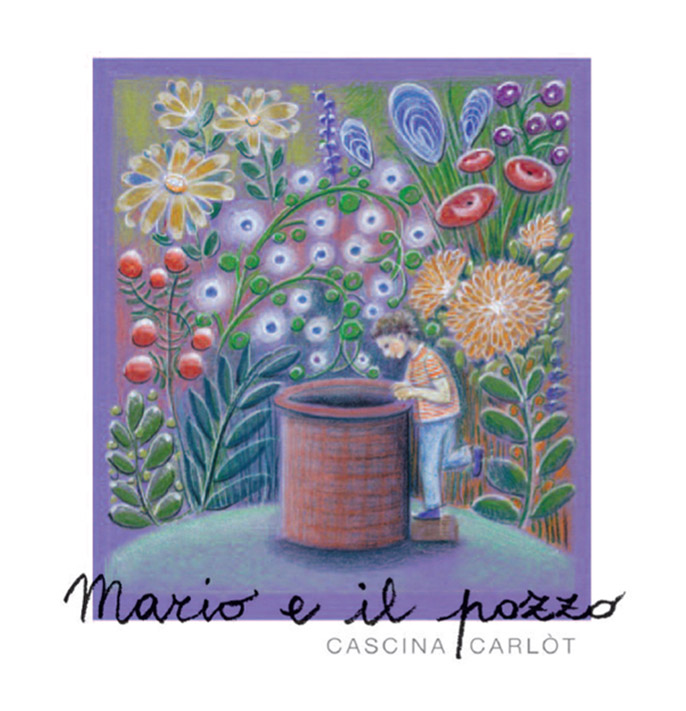 Mario e il Pozzo (Mario and the well)
This wine, that produces just a small quantity of bottles each year, is emblematic for Claudios character and his passion for nature and its ability to transform the fruits; a transformation which he supports reducing the waste of ressources.
A vigorous wine, enveloping and appealing. This wine has nothing tradional but the fermentation in the bottle... continue