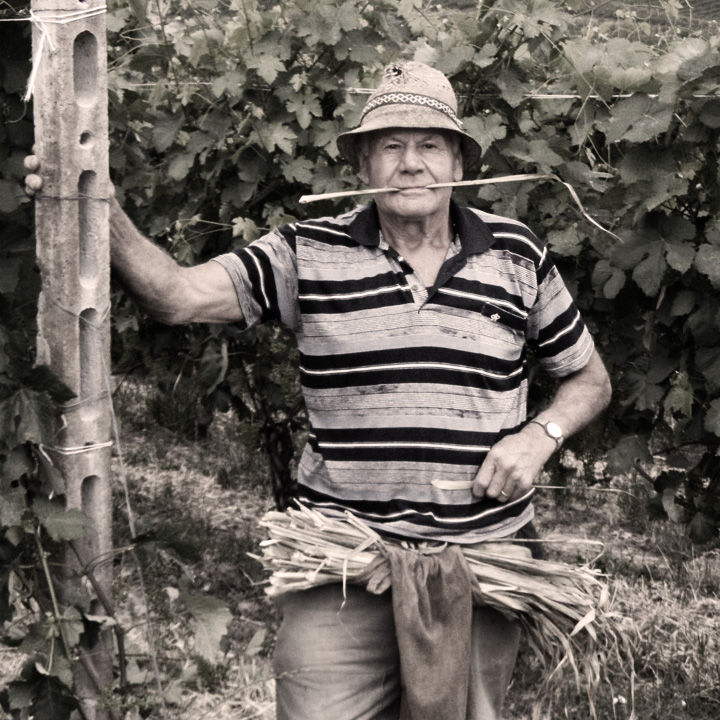 From 1800 to our days
In 1800 Carlo Marchisio, called Carlòt, is the owner of the farmland around the estate which today still bears his nickname.
As he does not have any male heirs, in 1920 he hands the administration of the property over to Mario Mo – the grandfather of the present owner Claudio Mo – who later purchases the farm.
From Mario's four children only Giovanni and Angelo enter the family business. The heritage then goes to Angelo and afterwards to Claudio who continues with pride the path chosen by his grandfather.
Today, with the help of his wife and his parents, he works the 7 hectars of vineyards and the hazelnut groves and the garden: listening to his land and understanding its needs, he lives in harmony with its nature.